Yeah, I know. You may have visited this website a while back, clicked the link to register your interest in the imminent launch of the Pardna platform for group saving and lending and then… silence.
The Pardna app is based on the collaborative money management system used by Caribbean, African and Asian communities the world over. Growing up in a Jamaican household meant that pardna was a common way for us as a community to raise and save money together when we needed to. The creation of a digital version of  pardna (or pardner/susu/likelemba etc) has actually been on my mind for a number of years, and recently technology has caught up to make my specific vision of a digital pardna a reality.
The proven method when launching a new tech product is to release it the very moment the product is in a "workable" state, despite it not being fully featured or looking particularly slick – we call this a minimum viable product, or MVP. This is to save the developer spending time and money building bells and whistles that nobody actually cares about. Getting early feedback on a basic product from actual users is vital, so you can then iterate and add the features users are actually asking for.
So while work has been ongoing creating the MVP, it's been a very frustrating few months here at Pardna HQ. From the usual setbacks creating a tech product that is simple on outside but very complex underneath, to the struggles building a product with very limited resources.
While the Pardna app will indeed have very basic stripped down features on launch, I made the decision to also make sure the app was covered from a regulatory and security point of view, which has taken some time. The Pardna app is not a simple social media product, or some basic photo sharing widget. This app connects to your bank account to facilitate secure saving and lending between your nearest and dearest, and therefore has to be robust in terms of regulatory processes and security from the get go. Research, consumer interest and internal testing has validated the idea and need for our product, but I didn't want to throw a product out there and face legitimate questions on legality and security where the answers would have been blurry. Time will tell wether the decision to wait until I had certain things in place before launch was the right one.
That's not to say that the product on release will be the fully realised vision, oh no! Yes you will be able to conduct group saving and lending activities, it's just that there will be much more to come!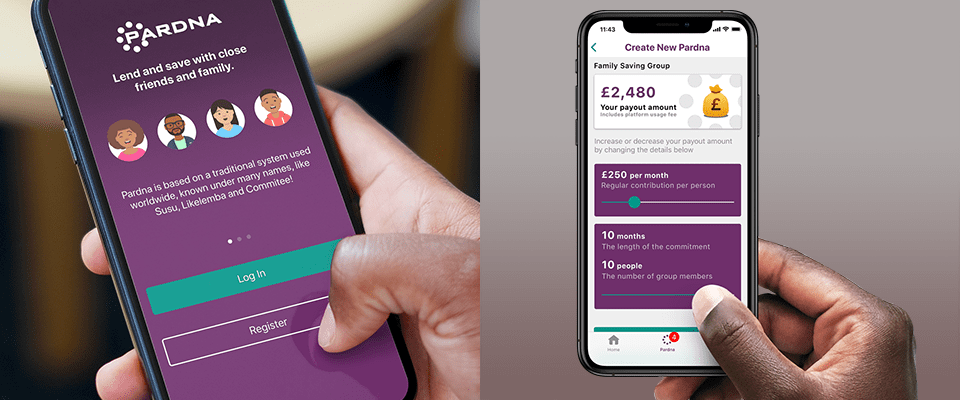 Closed beta testing of the iOS app will be expanded soon and development of the Android version is ramping up.
So, when are we launching?
Well, as they say in Jamaica – "Soon come!"
UPDATE: Pardna App is finally available to download now… at last! 🎉🥳